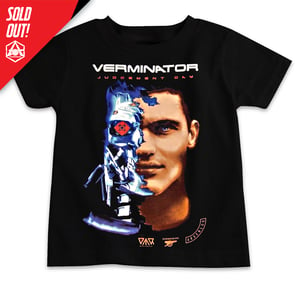 £

19.99
"I don't mind if people call me The Verminator, because if they think I can help toughen the team up when needed, good."
Thomas Vermaelen, 2009
Some would have you believe Thomas Vermaelen is injured. He's not: he's simply undergoing repairs.
A year in to his Arsenal career, Vermaelen has emerged as the hyperalloy spine of the side. Now, Arseblog and Gunnerblog have joined forces to celebrate The Verminator with this exclusive t-shirt. The shirt is manufactured using 100% ringspun cotton and is designed by David Rudnick.
Only 250 have been made - get yours now to avoid disappointment.