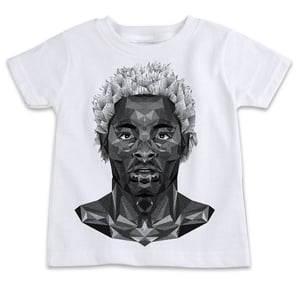 £

16.99
Heroic talisman, fearsome warrior, unflinching enforcer, mysterious herald of futuristic fashions - Alexandre Song has come a long way from the teenager once infamously described by Paul Merson as a "fish up a tree".
In celebration of Song's miraculous evolution from fish to man to demigod, you too can now harness Song's mysterious and unknown powers, by wearing him on this spiffing t-shirt, designed by our pal David Rudnick.
The shirt is manufactured using 100% ringspun cotton and is designed by David Rudnick. The Gildan style means it'll fit female Gooners as well as men.
We ship all around the world - to the UK, US, just about anywhere you want! We do suggest that where possible customers in India find an alternative delivery address, as we've had real problems with their postal service.